How covid-hit co-working spaces in Noida are wooing clients back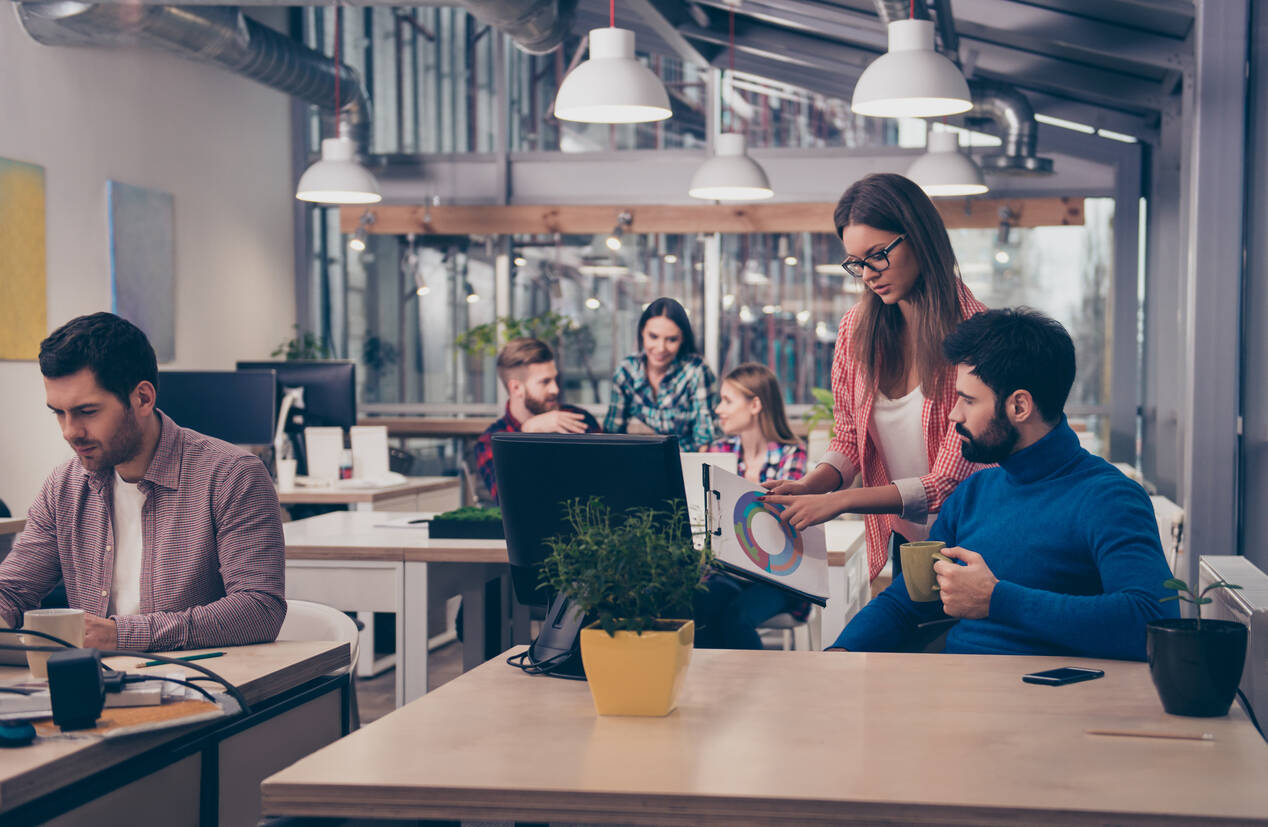 NOIDA: Slashed rates, free trials and safety assurances — co-working spaces in the city are going the extra mile to bring back clients or retain existing ones as restrictions have started to ease.
Co-working businesses have been among the worst-hit during the pandemic as people have preferred to work from home. Owners, however, feel the effect has been much more in Noida compared to Delhi and Gurgaon, where the number of such facilities is more.
Noida has around 10 co-working spaces of varying capacities — some can seat 100 while others 1,200. All of them, operators said, are currently operating at 40-50% capacity. Most of these facilities have reopened from the lockdown in June. But the battle to bring back customers is still on. Some have even shut down branches in Noida, fearing further losses.
"We had two centres in Noida and shut down one of them as few people were turning up. At the other facility, we have been giving discounts between 20-50% for new clients. Free trials and various other benefits have also been introduced to win customers' confidence. These apart, we have been distributing 'I am vaccinated' badges among our occupants. On the ground, all Covid protocols are being followed strictly. The co-working business situation is not so dire at our Delhi or Gurgaon centres. The Noida market is cautious," said Mukul Pasricha, founder-CEO of Spring House Co-working.
Sagar Narang, the founder of Lets Connect, said, "Our co-working spaces are in sectors 59 and 136. We have around 400 seats. The offices have been redesigned to help seat people at a safe distance from each other. We have also been providing newcomers with three days' free trial before asking for fees. Our post-pandemic rates have been slashed to Rs 4,999 per seat. The occupancy is around 40%. Before the pandemic, our seats were priced at Rs 5,599 and the occupancy was around 85%."
Rally Infra, another co-working space in Sector 63 with a seating capacity of 1,200, has been able to get back most of its customers. Here, the price for each seat has been brought down from Rs 7,500 to Rs 5,500. The company is also offering three months of free occupancy. Its CEO and MD, Vikas Sharma, said, "We supported our clients through the pandemic with rent waivers and other logistical support so that we did not lose them. It worked. The co-working spaces were shut for a month during the lockdown, but the clients did not have to pay rent for that period. So, we did not lose their loyalty as well."