Hyderabad to sport 150 million sq ft office space by 2025?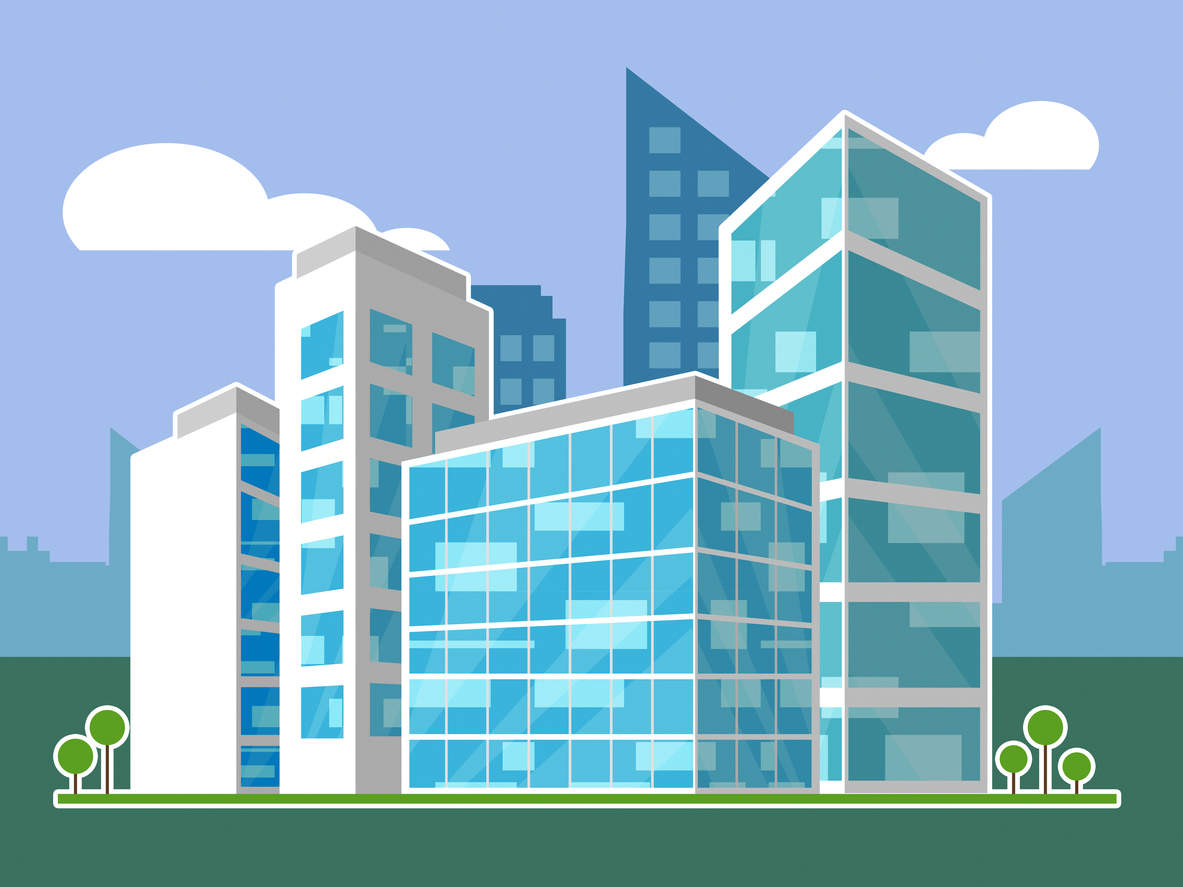 HYDERABAD: The city's office space supply could well cross the 150 million square feet (sft)-mark by 2025. At least so it seems from industry reports, which indicate that Hyderabad, already sitting pretty on a supply of 70 million sft, is likely to add another 80-odd million sft to its kitty over the next four to five years.
And almost all this stock is planned along the Hi-Tec City-Madhapur-Financial District-Kokapet belt, which defines Hyderabad western corridor. Incidentally, over past 12 months, the city's vacancy rates more than doubled — jumping from 4 million sft in 2020 (Q2) to 10 million sft in 2021 (Q2).
Realty consultants fear such huge supplies in the offing can lead to a demand-supply mismatch — and even impact rentals — if not rolled out mindfully. "On a cautious note, developers need to be wary of down cycles and control the developments judiciously to balance the demand-supply dynamics," said Veera Babu, managing director, Cushman & Wakefield (Hyderabad), while adding that this robust outlook is rooted in Hyderabad's 'stellar performance over the last few years'.
The city that had hit 10 million sft in office leasing by 2019 — falling only behind Bengaluru — was expected to have grown to 15 million sft by now, had Covid-19 not thrown it off the tracks.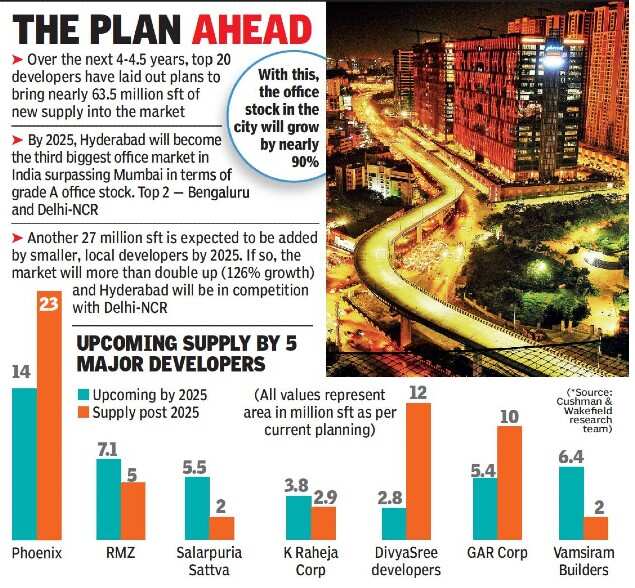 While admitting to a chance of Hyderabad consistently reporting a 15% to 20% vacancy rate, major developers say there is enough activity happening in the city for the office supply to be absorbed. "Also, this supply will come up in a staggered manner. Even if developers have 10 to 15 million sft in the pipeline, they will build only small bits — say 2 to 3 million sft — depending on the demand," said an official of a major realty firm.
Seconding it, Mahesh Khaitan, director of Salarpuria Sattva Group, pointed out how Hyderabad's demand — backed by proactive government policies — is also expected to see a 5% to 10% year-on-year growth. "Maybe the ride will be rough till Q2 of 2022, but after that, we are certain to see this rise," he said.